It's happening – hear and there, bit by bit, progress is being made. One day it's something as indiscernible as a second layer of paint. Another day it's a long-rough edge being smoothed and made new.
Spring brings time off from the family business once a week, allowing Jeremy to once again resume work on the Master Bedroom Project. While various coats of paint dry upstairs, Jeremy has taken a detour to trim out the doorway between the dining room and living room. (I can't believe how much trouble the previous owners went to giving this doorway rounded, 70's style corners! Thank the Lord for saws-alls!) I'm so excited that this will bring the living room to completion, as well as provide a new place to hang Seth's Johnny-Jump-Up – right in the middle of all the fun!
As dust flies and saws scream, I count my gifts…
#52-#60
-Superhero Husband who can fix anything
-Two little children crouching, fascinated, watching Daddy
-Our Rainbow vacuum cleaner!
-the Beauty revealed when the Ugly is torn away
-A home to be hospitable in
-long-waited honey-do items steadily being ticked off
-Just the right tools for a job
-spring sunshine streaming through dust
-Anticipation of the friends we will welcome into the new spaces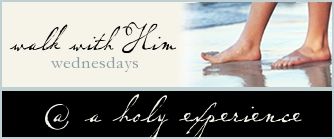 If you read one book this year, let it be "One Thousand Gifts".