You knew I was kidding yesterday, right? It is truly my aim each year to simplify our Christmas as much as possible, otherwise I wouldn't have time for the tradtions that are most meaningful to us.
I mean, if I'm wrapping presents till 2 am on Christmas, then I wouldn't be able to join in on the big, family, sleep-over under the Christmas tree, now would I?
And if I'm spending too much time on everyone else on my list, I won't have creative juices left for my husband's all time favorite tradition (which you can read more about over in my post at Passionate Homemaking this week). That would be a crying shame.
But I DO love gift giving, and my list is as long as yours of people I love whom I want to bless in this season. So what do I do?
Well, at the risk of revealing all my secrets for friends and family this year, I'm gonna share my #1 tip for simplifying Christmas.
Are you ready?
I call it "One Size Fits Most" gifting.
Here's what I do:
Find a great little something that fits multiple people on my list.
Then I just buy or make in Bulk.
Amazingly simple, and stunningly efficient.
Here's some of my favorite One Size Fits Most gifts for each person on your list…
For Kids: Homemade Playdough. Packaged in Jam jars with a shiny new cookie cutter tied around it. So fun and yet simple – you could make a dozen jars in less than an hour, and have gifts for every child under 10 on your list. Check out this cute idea for Candy Cane Playdough from The Artful Parent!
For Guys: There is nothing wrong with gift cards, people. (I have to keep reminding myself) Especially for guys. Especially if it involves food. How about a "Five Guys Burgers" card? Mmmmm. I'd like one of those myself. Another great idea? Gloves. This is not corny. I don't know a single guy who wouldn't appreciate a nice pair of work or winter gloves. Find them at Lowes or Home Depot in packs and individually wrap a pair for each of your brothers or uncles.
For the Whole Family: OK, this one isn't cheap, but it really does cover everyone in one fell swoop! I'm talking about a World Magazine Subscription. Both of our extended families love getting news from a Christian world news for an entire year. And, as the giftee, I got access to World Magazine Online for the entire duration of the gift subscription. (Although I much prefered reading the hard copy at my MIL's after Sunday dinner!)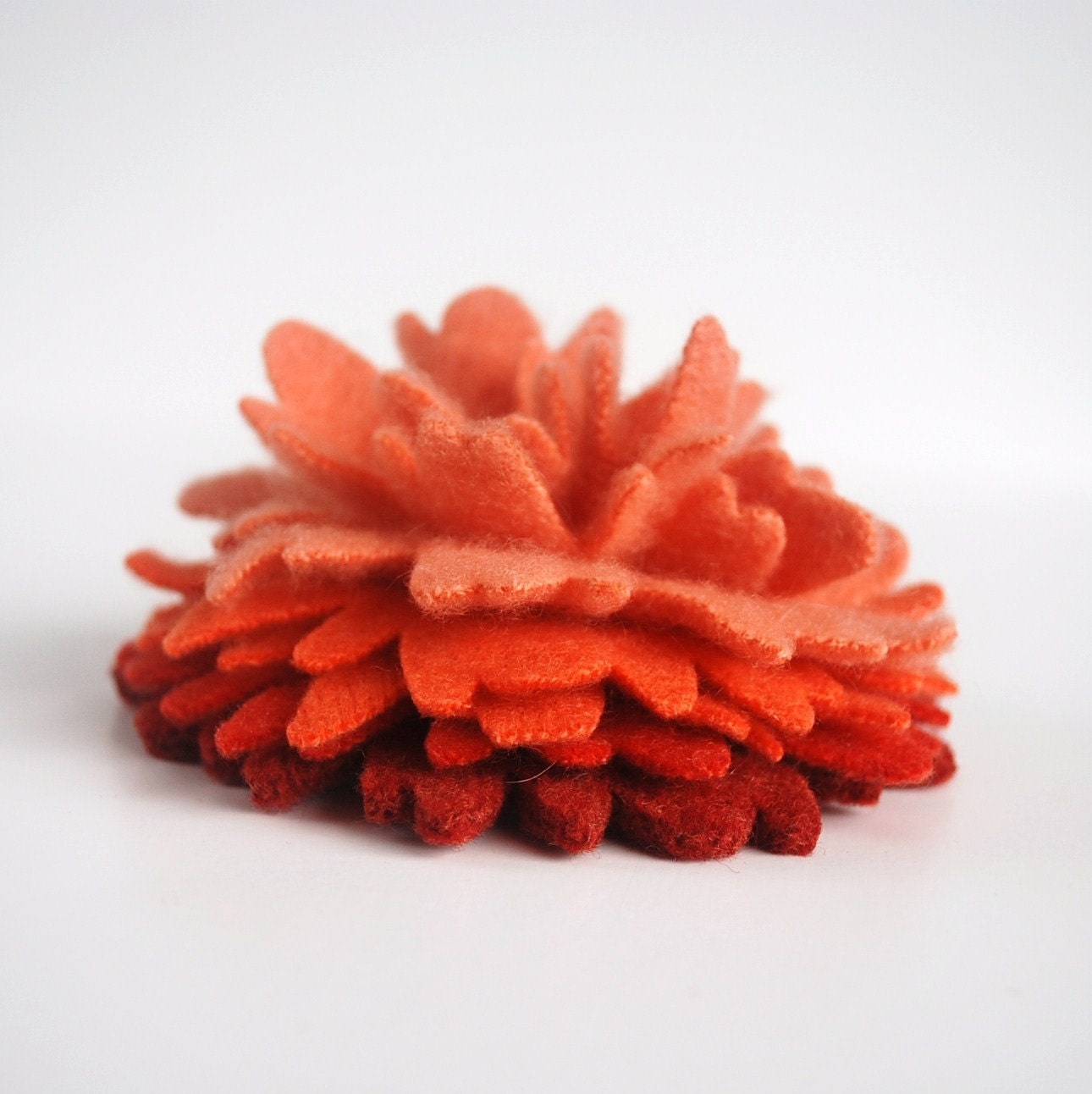 For Girls: Have you seen these yet? Oh. My. Word. I received one of The June Bride's handcrafted felt flowers from the Tiny Twig at Relevant last month, and I've been wearing it ever since. I even want to sleep with it. (I know that may be taking things too far, but it's Cashmere, people – purple cashmere!) Her flowers are exquisite, reasonably priced ($12-$15 each, compared to some I saw in a boutique last month for $22!) and would work for young women and mature ladies both! Oh, and free shipping. Yes. Perfect. Pin to your winter coat, snag it on a scarf, or accessorize your favorite purse! OK, I'll stop raving now.
Are we done yet? Have you got something for everyone now? Still a few gaps? I know just what to fill it with. I've got one more "One Size Fits Most" gift to share with you, but I'm gonna hold off till tomorrow. Can you stand it? It's gonna be worth it, 'cause I'm gonna share my biggest secret yet. 'Cause I love you. And I want you to enjoy Christmas, ya know?
Merry Christmas!!!
Do you do any 'one size fits most' gifting? What are some of your favorite gifts to give? Do you ever give the same gift year after year?